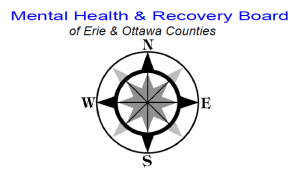 Excited to announce that a portion of each hardcover, ebook, and audio book sale of Outside In will be donated to the Mental Health & Recovery Board of Erie & Ottawa Counties in Ohio. One of the intentions in writing Outside In was to raise awareness for societal issues with addiction and self-medication unfortunately so prevalent in modern culture. This donation bridges the gap between fictional and real life by helping people actually affected by mental health and addiction issues move toward recovery.
The Mental Health & Recovery Board (MHRB) is the local government agency charged with planning, developing, funding, managing and evaluating a range of mental health and alcohol and drug abuse and addiction services and programs. The Board ensures local management and control over planning and administering alcohol, drug addiction and mental health prevention, treatment and support services to meet the unique needs of Erie & Ottawa County residents.
Responsibilities include:
Creating and maintaining a system that provides for alcohol, drug and/or mental health services at the community level
Determining the type of services, programs and facilities that are needed based on need assessments and community input
Designating treatment services for those involuntarily committed to the board's care
Ensure involvement and input by consumers (persons who use the services)
Entering into contracts with public and private agencies for the provision of services
Reviewing, evaluating and auditing the delivery of services
Administering federal, state and local funds
Recruiting and promoting local financial support for services
To help contribute to this worthy cause, please share this announcement and the book trailer to spread the word about Outside In. Together we can make a difference.